Strategic
Strategic Star crown sports - flying everyone's dream of sports
  Star Alliance Sports will be committed to becoming a leader in Pan-sports culture.
  Star crown joint team in 2017 -2018 years will be plowing the market in Wuhan, focusing on product optimization and improve the operating system, the product development plan of up to 34, the formation of effective competitiveness and accumulated rich management experience, 2019 turn to a second line capital city expansion , Plans to expand 140.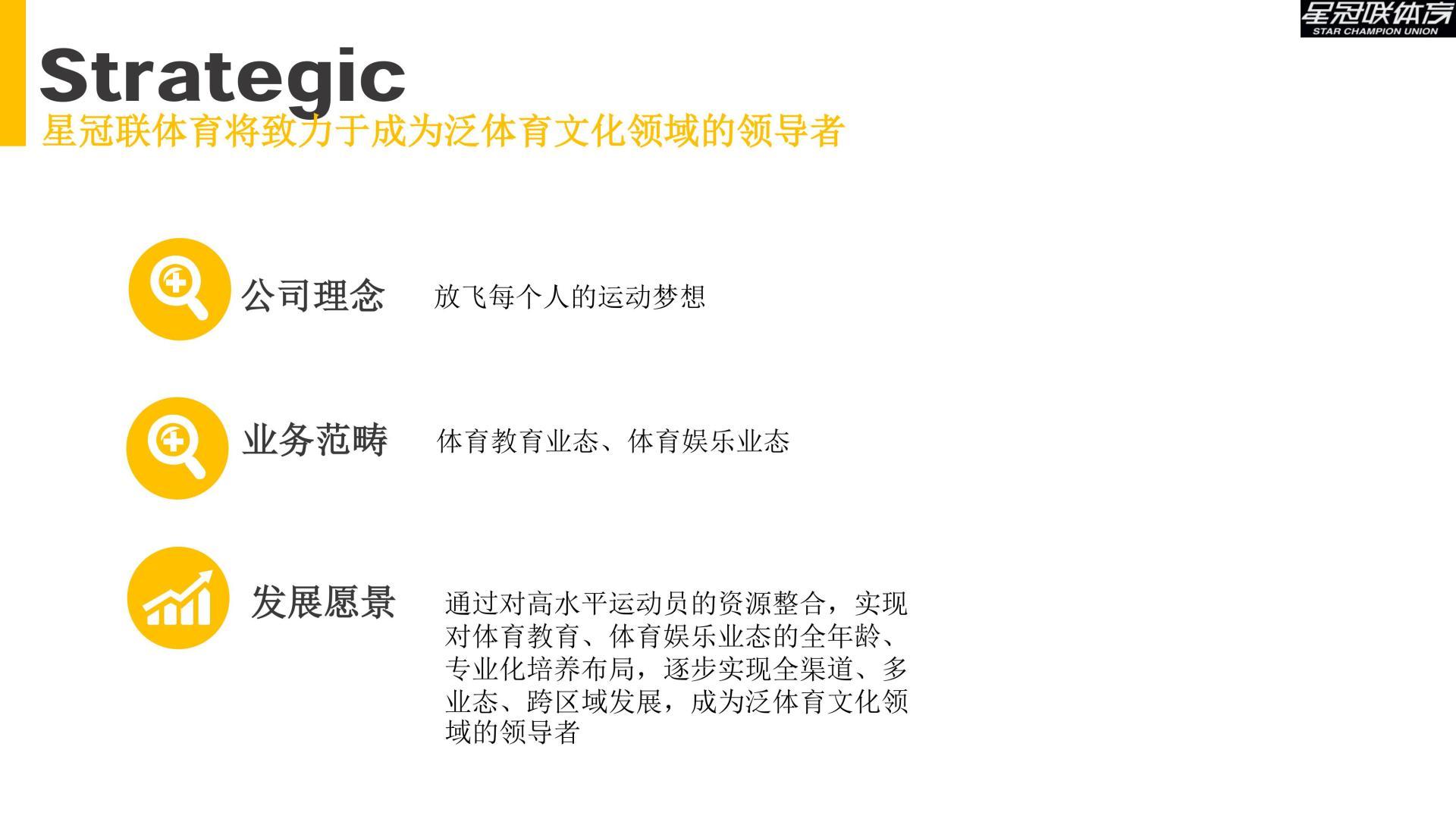 Company philosophy : to fly everyone's dreams of sports
  Business Category : Sports Education Format, Sports and Entertainment Format
  Development Vision : Through the integration of resources of high-level athletes, we will achieve full-age and specialized training of physical education and sports and entertainment formats, and gradually develop omnichannel, multi-format and inter-regional development and become leaders in the field of pan-sports culture.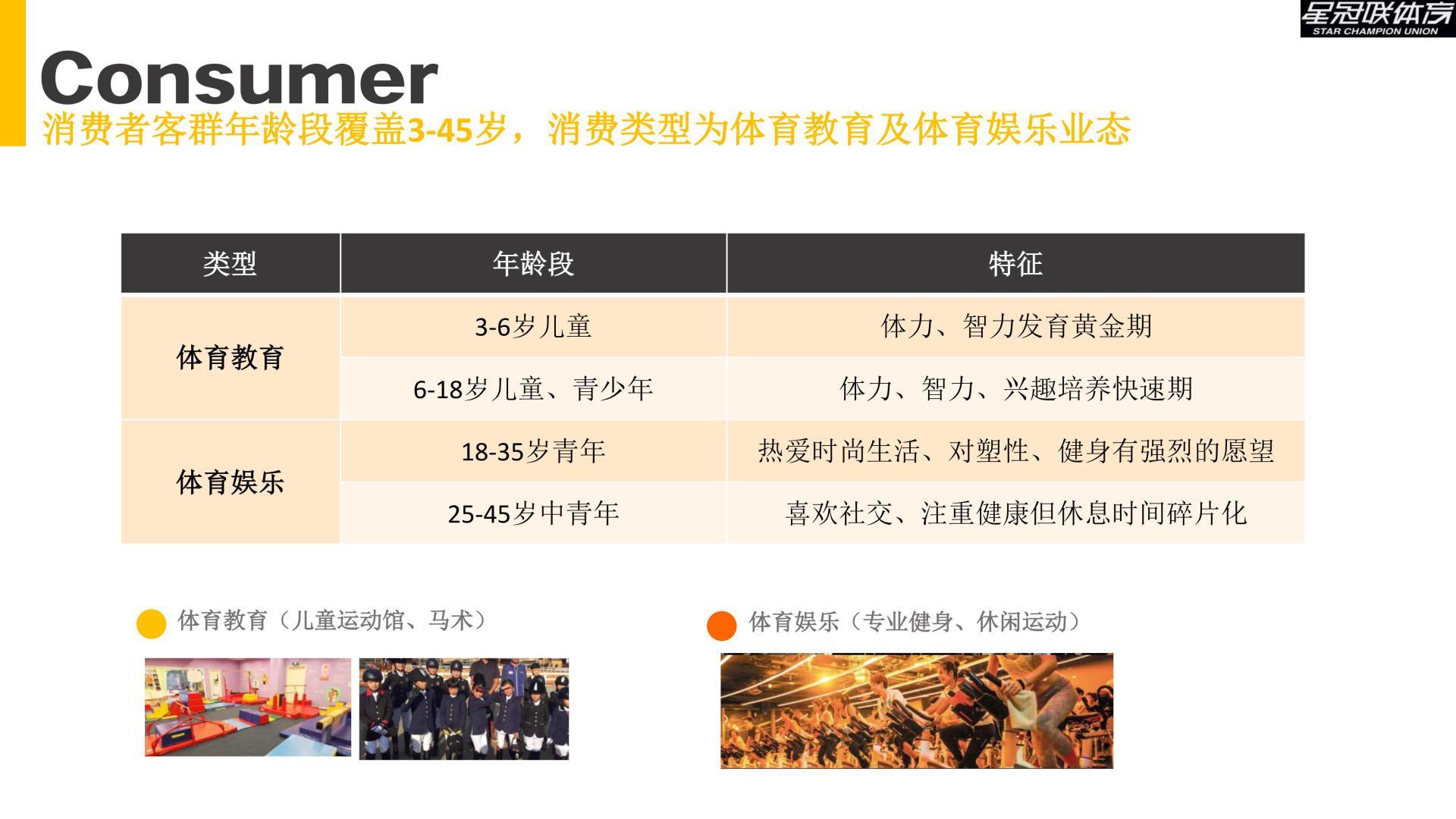 Business Model - Products
  Sports Complex
  With the champion resources as its core, the comprehensive sports hall relies on children's training and promotes multi-product format to comprehensively promote young people's sports functions and free cultivation for children with great potentials so as to contribute to realizing children's sports dreams.
  Core products : Yang Wei Happy Sports Hall
  Auxiliary products : God riding the elite
  Auxiliary products : karate, taekwondo, rock climbing
  Club(ShenQi Elite)
  Brand Features:
  1, Sino-French equestrian education brand with intellectual property rights, using the French equestrian teaching system, professional Chinese-French coach team and teaching horses;
  2, committed to the comprehensive training of young people IQ, EQ, business, enhance their elite leadership and international competitiveness, cultivate aristocratic temperament and knight training;
  3, promote quality of life at the same time enhance young people's health and social practice ability.
  Star Fit
  Set smart fitness and science curriculum in one of the fashion fitness clubs
  Six science curriculum system, fully meet the needs of fitness enthusiasts
  Green Cycle