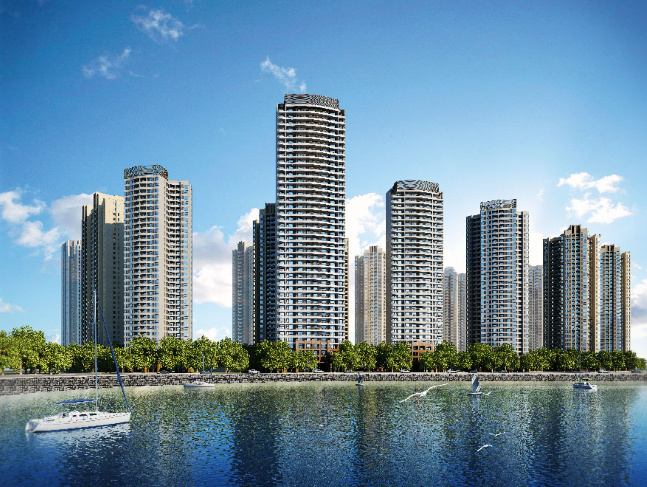 Millions of square healthy settlements
  The New Beacon International Community is the first of its kind in the Newport Metropolitan Area. It consists of 80,000-square-foot residential settlements, 150,000 Newcomers, and a living hotel, to create education / fashion / entrepreneurship / technology / health Five features residential area, take you to experience the new high-quality modern lifestyle!
  International community bloom mellow, Ayutthaya has become
  New Beacon International community near the Second Ring Road, located in the left bank of the Four Islands in Wuhan, enjoy the development trend of the entire city of Hanyang, a huge potential for mature communities. The current one or two have been fully delivered, a strong atmosphere of life. The construction area of ??about 150,000 square Niu Hui Hui will also open the street operation, Metro, KFC, Zhonglv Neighborhood fresh supermarkets and other strong presence.
  Fang Fang Island 750 acres of wetland park, elegant lake life to hide
  New Beacon International community large-scale groups, nearly 750 acres of Fangdao Phoenix Lake Wetland Park, walk 3000 meters Cherry Blossom Avenue. Internally enjoy the landscape of the international community rich in resources: the community axis landscape, the afternoon lawn of the sun, full of fun and style, garden landscape and landscape modeling more chic, more noble sense of life rituals.
  Modern texture architecture, demeanor
  Learn from the successful experience of excellent buildings at home and abroad, the international community large-scale groups with long-lasting modern texture of the building facade design, give full consideration to environmental protection, lighting, beauty and other multiple elements of Habitat, and with the future planning Phoenix Lake, landscape vegetation Other echoes of the landscape. One large family of ladders and lakes, more enjoy superior floor, terrace, space and landscape style distinctive.
  Villa-level private space, respect for property services
  Innovative overhead layer villa-level garden design, luxurious hotel lobby-like home experience, open the hotel lobby-level living room space, large-scale groups from the home to the living room three distinguished customized design, give full of decent people should have decent space. At the same time the exclusive health management system, gold key respected professional property butler service implantation, leaving decency more than the surface.
  Micro to health butler service, Careful care of the owners health
  New Beacon International Community Health Mansion is equipped with a health butler - from micro to health, starting from the family, children, the elderly and adults, taking care of the health of owners and giving 3-year health housekeeper service for 3 people per suite. In addition, the owners will also enjoy giving away three health packs to keep the health nuanced.