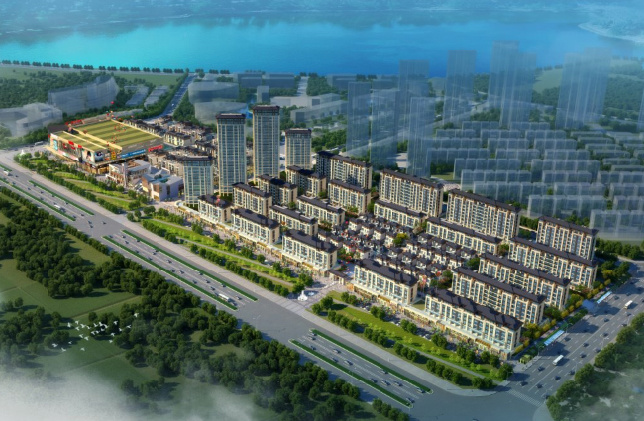 Enhance the quality of modern life in Huanggang citizens
  Since Newcastle Group entered Huanggang in 2011, it has been "responsible for enhancing the quality of modern life of Huanggang citizens" and has done its utmost for Huanggang city construction. At present, the group company in the heritage area built Huanggang city landmark - the largest five-star hotel in eastern Hubei New Bekai. Walden Hotel has been put into use, and the hotel supporting the New Beacon business town is also loved Lake business development to add brick. Two large-scale low-density human community "Huangzhou College" project, continue to Huanggang city development and construction to add color.
  Huangzhou College is located in the human heart of the Millennium Huangzhou District - the heart of the city's main road Huangzhou Avenue, 4A National Scenic Area cultural heritage lake, is the New Binkai Group in the legacy of seven years tempered lake masterpiece, traditional The concept of court yard living concept and the traditional college culture integration, with pure and solid new Chinese style, added a new Chinese Huang Huzhou humanistic life masterpiece.
  Huangzhou College beautiful surroundings, a strong cultural atmosphere. Not only can enjoy the beauty of the 12 King (Xi Shu Yun Dutch incense, the north of the village of Jiang Liu, Youlanfang path, east of Pinghu Guiyan) brought four beautiful, healthy living environment, can enjoy more Huangmei opera Theater, Huanggang City Library and a hundred years Huanggao create a good atmosphere of human life.
  Huangzhou College to inherit the history and culture as the core, to create a college culture as a mission. Inheriting the cultural characteristics of the famous academy of history in Huangzhou, "Inquiry" is taken as a clue to form "Eight Questions" about the spirit of the academy, which is peculiar to Huangzhou Academy: questioning, asking questions, asking questions and asking questions , Ask ceremony, asking, asking heart, come out!